Ada Lovelace: image from Wikimedia Commons
Ada Lovelace was an early nineteenth-century researcher who created the first algorithm meant to be processed by a machine; for this reason, she's often referred to as the world's first computer programmer.
Ada Lovelace Day
is an annual celebration of women in science and technology. Nearly two centuries after Ada Lovelace, these are still male-dominated fields - and
the increasing popularity of essentialist explanations for this disparity
doesn't leave me very optimistic regarding the likelihood of changes in the near future. Although I'm a humanities person myself, this is a topic I care about a lot, for reasons that the simple fact that we
need
an Ada Lovelace Day makes obvious.
I confess that I forgot about this year's celebrations until
Jason
(who wrote a beautiful post about Williamina Fleming) reminded me this morning, and as such I didn't put together a post in advance or read a suitable book. But I really didn't want to ignore the date, so thought I'd use Ada Lovelace Day as an opportunity to point you to past posts on the topic of women in science, both on my blog and elsewhere: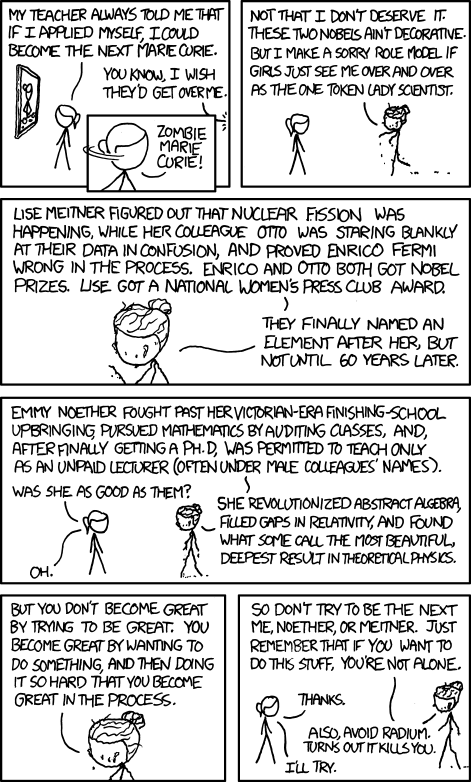 Happy Ada Lovelace Day, everyone!