It's here!
Once Upon a Time
, the challenge that will always be number one in my heart. Not only because it's devoted to my favourite genre, fantasy (
and
fairy tales, folklore and mythology), but also because this challenge is the reason why I started blogging in the first place.
I'm going to do Quest the First, and try to read at least five books that fit one or several of the above categories this spring. I won't force myself to stick to a list, but I thought I'd post a pile of potentials anyway, since (for me at least) seeing what other people are planning to read is half the fun. As I piled these books, I realised this post could very easily be retitled Books Other Bloggers Were Kind Enough to Give Me and I Have Ungratefully Not Read Yet. Sorry all!
Here's what I'm thinking of reading:
(Not the best picture, I know, but I couldn't resist because of the background.)
The King of Elfland's Daughter

by Lord Dunsany

- A fantasy classic I can't believe I haven't read yet.


The Princess and the Goblin

by George McDonald

- Ditto.


The Book of Flying

by Keith Miller

- A gift from my friend Chris, who swears by it. I hope I'll love it as much as he did.


Robin Hood

by Antonia Fraser

- I bought this book in Nottingham, meaning to read it while I lived there. Two years later, it remains unread. Sigh.


Godmother

by Carolyn Turgeon

- This retelling of Cinderella was a gift from the lovely Nancy. Everyone seems to have strong feelings about the ending, which makes me extra curious to read it.


Gasoline

by Dame Darcy

- A post-apocalyptic fairy tale with wonderful illustrations. I plan to read this very soon.


The Forgotten Beasts of Eld

by Patricia McKillip

- Another gift from a blogging friend, this time Jeane. I always feel so guilty when I take forever to read books that people were kind enough to send to me. It feels inconsiderate somehow. And no, I never think others are being inconsiderate when they don't read books I give them right away, but alas. Anyway, I'll read this soon-ish. I've been meaning to read McKillip for ages anyway.


The Language of the Night

by Ursula K. Le Guin

- Essays on fantasy by Ursula K. Le Guin. What could possibly go wrong?


Red Spikes

by Margo Lanagan

- It's Margo Lanagan. Enough said.


The Changeover

by Margaret Mahy

– a gift from my Secret Santa, Alessandra, and a Carnegie Medal winner.


Tales from Moominvaley

by Tove Jansson

– another children's classics that I missed growing up.


Illyria

by Elizabeth Hand

– I broke my no ARCs policy for this one because it's Elizabeth Hand and she's brilliant.


Fairest

by Gail Carson Levine

– I know it probably won't be as good as Ella Enchanted, but I suspect it'll still be good enough to make me happy.


Skulldugery Pleasant

by Derek Landy

– this was highly recommended to me by several trusted blogging friends.
Best-loved Folktales of the World

edited by Joanna Cole

– a gift from my friend Debi. It's too long for me to consider reading it all (besides, I think folk and fairy tales work best in small doses), but I do hope to dip into it here and there.
Have you read any of these? What did you think? Where should I start?


---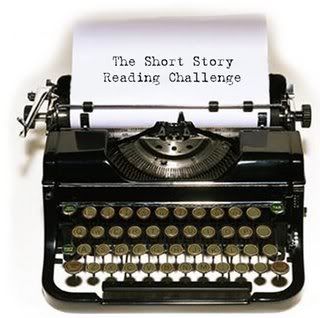 I thought I'd also take this chance to officially join two challenges I actually joined long ago, but only in my head. First, Lu and Jason's

Clover, Bee and Reverie

challenge, which is devoted to poetry. Secondly, Kate's

Short Story Challenge

.

For Clover, Bee and Reverie I think I'll read the two Mary Oliver books I own, some Emily Dickinson, and perhaps also some poetry that's available online – more Sylvia Plath? Christina Rossetti? Anne Sexton? Billy Collins? Do you have a favourite poet? Do you know of a poet you think I'd love? I'm more than open to suggestions here.

For the Short Story Challenge, well, there are all those anthologies and collections on my to be read pile, starting with Lord Peter by Dorothy Sayers, which collects all the Lord Peter Wimsey short stories. Alright, so this one has been on my tbr pile since yesterday, but hey, it still counts. (Why, yes, I am slightly obsessed with Sayers. Why do you ask?)