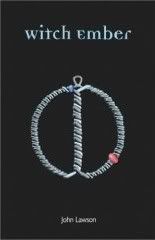 First, some of you showed interest in John Lawson's
Witch Ember
when I
posted
about it a while ago. So I thought you'd like to know that due to a change in publishers, the book is going to go out of print soon and won't be available again until next year at least. So if you were thinking of getting a copy, now might be the time!

Secondly, in the spirit of Book Blogger Appreciation Week, a contest is being held at the Literate Housewife Review for those who read book blogs but aren't bloggers themselves. So if that's you, click
here
to read all about it and find out how you can win lots of books.