I thought I'd share the books that made its way into my hands this past week. I haven't done of of these posts in a very long time. Most of these were acquired via Bookmooch, where I've been going a little crazy lately.
Rebecca

by Daphne du Marrier

- This will be my next RIP read. I'll get to it as soon as I'm done with my current ones.

Gossamer

by Lois Lowry

- I couldn't resist getting this one after Chris' review. And I've finished it already - it's a really quick read. Once again, Lowry doesn't disappoint. More details soon!

Speak

by Laurie Halse Anderson

- For the read-a-thon.

An Abundance of Katherines

by John Green

- Ideally I'd save this one for the read-a-thon too, but I don't think I'm going to be able to resist.

Girlfriend in a Coma

by Douglas Coupland

- At laaaast. (I know, I know, it's serious.)
Like many other book lovers, I'm a sucker for pretty bookmarks. One of these days I'm going to post pictures of my collection. This week I also decided to treat myself to a few from
this lovely Etsy store
:

I love them all, but I'm especially in love with the one in the middle. Needless to say, it's going to be my Official Bookmark for the remainder of RIP. You really should visit Haber Heartwork. Not only are the bookmarks beautiful (I love this one and this one and this one), but the seller also seems very sweet. She was incredibly friendly and included one of her magnets in my package in addition to the bookmarks I'd bought. (I also love this one.)

Do you have a favourite bookmark? Any Etsy (or other) store you'd like to share?

---
I also want to wrap up the two challenges I completed this month: the Short Stories Challenge and Orbis Terrarum.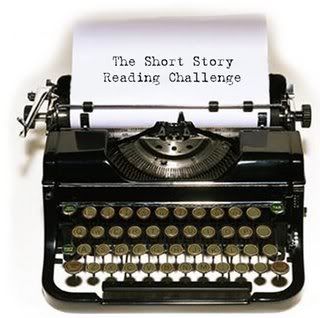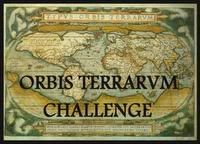 I read the following books for the Orbis Terrarum Challenge:
My favourites were

Persepolis

,

Lolita

and

Hey Nostradamus!

My least favourite was

The Zigzag Way

. The countries I "visited" were Nigeria, Japan, India, Iran, Italy, Russia/USA, Ireland, Canada and Mexico. I liked the fact that this challenge, like Reading Across Borders last year, pushed me out of my comfort zone and encouraged me to be more adventurous in my reading. Also, thanks to it I finally got to read some books that had been on my tbr pile for ages. Thank you, Bethany, for being such a lovely host.

For the Short Stories Challenge, hosted by Kate, I read 10 stories by new to me authors and another 10 by authors I'd read before. I'm not going to post the whole list, since it's so long, but if you're curious you can take a look here. My favourite stories were "The evolution of trickster stories among the dogs of North Park after the Change" by Kij Johnson, "A Long Story" by Beth Brant, "The River Boy" by Tim Pratt and"The Bear Came Over the Mountain" by Alice Munro. I can't think of a single one I didn't enjoy.

For this challenge, I decided not to make a list and just read whatever stories I came across. I really enjoy reading short stories. I love opening a book just to read a story or two, I love reading stories I find online. But I often find myself neglecting them in favour of novels. I like the fact that this challenge gave me extra encouragement to peruse my love of short stories. This is something I really want to keep doing. Maybe I'll join my fellow bloggers who do Short Story Sunday (or Monday, or Tuesday, or any other day of the week.)