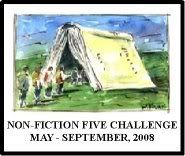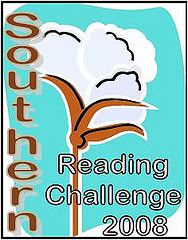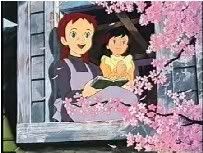 I completed
Joy's Non-Fiction Five Challenge
,
Maggie's Southern Reading Challenge
and
Mrs S's A Hundred Years of Anne Mini-Challenge
.
Books completed:
Non-Fiction Five:
Southern Reading Challenge:
A Hundred Years of Anne:
Best Book Read for the Challenge:
For the Non-Fiction Five, it's a match between
The Polysyllabic Spree
and
Last Chance to See.
Both were books I couldn't put down, and I adored them both for different reasons.
Going Solo
and
In Cold Blood
were really good too.
For the Southern Reading Challenge, again I can't decide between
Looking for Alaska
and
Mr Sebastian and The Negro Magician
. I'm pretty sure that both will end up in my year's best list. The same happened with books read for this challenge last year!
I really enjoyed all three of the first Anne books, but
Anne of the Island
might win. I loved the sweetly melancholy tone.


Books I could have done without?


The Monsters

was definitely my least favourite, but I still wouldn't say it was a complete waste of time. For the other two challenges, none!

Any new authors? Will I read them again?
For the Non-Fiction Five, only Dorothy and Thomas Hoobler, and I'm not particularly interested in reading them again.

For the Southern Reading Challenge, all but Daniel Wallace. I can't wait to get my hands on John Green's

An Abundance of Katherines

and I'd like to read Edward P. Jones again too.

This was my first time reading L.M. Montgomery, and I want to read the rest of the Anne series, and then her short stories, and also the Emily books. So yes!

Best thing about the challenge?
I had vowed to read more non-fiction this year, and the Non-Fiction five gave me motivation to do just that. I also like the fact that I got lots of recommendations for future non-fiction reads by reading the other participant's reviews.

The best thing about the Southern Reading Challenge was reading some of the best books of the year so far. And also winning a beautiful box of yummy pecans :D

Finally, I like the fact that the Anne Mini-Challenge gave me extra motivation to continue to read the series. Sometimes I put these things off and end up forgetting just how good the first book is and why I want to read the others so badly.

My thanks to Joy, Maggie and Mrs S!