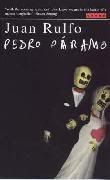 This story begins when Dolores Preciado, on her deathbed, asks her son Juan to promise to return to the village of Comala and find his father, a man by the name of Pedro Páramo. Juan does return to Comala, but all he finds is an abandoned town. Or so it seems at first. Slowly, the ghosts of Comala begin to come out and speak. In a story that blurs the boundaries between the living and the dead, the past and the present and reality and dreams, Juan learns about his father's life, and about how he ultimately doomed the people of Comala.
Pedro Páramo
is a short novella, yet it's one of those books that are so intricate that it's difficult to get everything with a single read. I'm sure there were things in the story I missed. I'm also sure this is a story where I'll find different things with each re-read. Plus the fact that I don't know all that much about Mexico means that I missed a lot of the historical context concerning the Mexican revolution and its aftermath.
The language in
Pedro Páramo
is absolutely beautiful. The hypnotic and surreal feel of the book grabbed me right away. The story is told by multiple voices and in a fragmented style, and after some time I could no longer tell the living and the dead apart. But then, neither could the protagonist, Juan Preciado, and that haziness is a part of the book's power and of its appeal. I really felt like I was walking through a haunted and desolated village and hearing the voices of the dead, all eager to tell their stories.
Juan Rulfo is cited as an important influence by Gabriel Garcia Marquez, and after reading this book I can definitely see why. Fans of magic realism should not miss
Pedro Páramo
.
And it seems that there's an upcoming movie version starring Gael García Bernal. I can't wait.
Other Blog Reviews:
Pages Turned
(Have you reviewed it as well? Let me know and I'll add your link to this list.)
---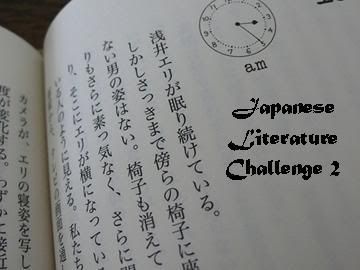 Since I've been having some trouble making myself stick to challenge lists lately, I decided that for the Japanese Literature Challenge I'd list some possibilities and see which I'll get to before the deadline (January 30th 2009):

When the Emperor was Divine

by Julie Otuska


Goodbye, Tsugumi

by Banana Yoshimoto


Hard-Boiled Wonderland and The End of the World

by Haruki Murakami


Black Rain

by Ibuse Masuji


Strangers

by Taichi Yamada
I'll read at least three of these, maybe more if time allows. And who knows, perhaps I'll end up straying off the list. I already have copies of 3 of these, though, and I'd like to take the opportunity to get them off the tbr pile. I also considering including some manga, but I wasn't sure what to pick. Any suggestions would be welcome!