I'm leaving for my trip very very early tomorrow. For the next two months or so I won't be around as much as usual. I'll have regular internet access, though, and I'm taking books to read, so I'll still update. Just not as regularly. And I apologize in advance for not visiting and commenting on your lovely blogs as often.
The only down side of travelling at this point is that this is not the best time to leave "the gang". I always get paranoid about my pets when I have to be away from them, and more so this time due to recent events.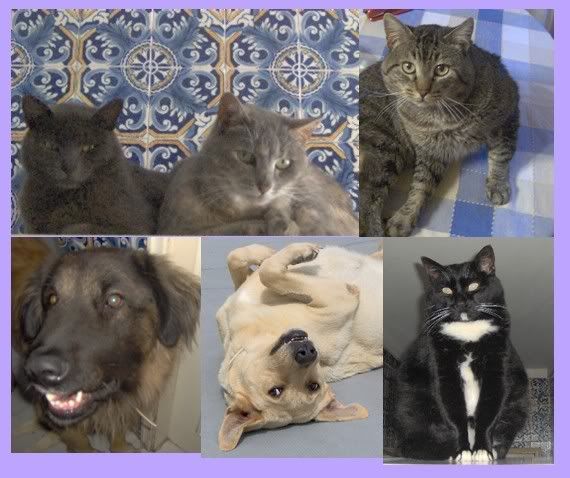 But I know they'll be taken good care of. They'll be fine, and so will I. I know that the next time I come online and see this picture it'll make me smile even though I'll be very far away from them.
If nothing goes wrong, my post about
Pride and Prejudice
should go up automatically at some point tomorrow. I'll hopefully "see" you all soonish, but until then, continue to have a great summer and enjoy your reads!