I'm currently recovering from a few days last week spent hiking through mountains and forests and walking around 12kms a day. I know that's not all that much for some people, but for me it really is. I didn't have much luck when it came to spotting any wildlife, but the landscapes were so beautiful. I'm going to have to do a post with pictures soon.
Anyway, I decided to spend today being a couch potato and catching up with some memes I was tagged for ages ago.
Susan
tagged me for this great reading meme:
Do you remember how you developed a love for reading?
To be honest, I don't. It's something that's always been a part of me. While I wasn't read to much as a child, there were always lots of books around the house, and I was given books and encouraged to read even before I knew how to. My parents are both bookish, so I guess I just followed their example.
What are some books you read as a child?
I read Alice Veira (a Portuguese children's author) a lot. I read a children's mystery series that was sort of like Enid Blyton's Famous Five. Hmm, what else.
Tom Sawyer
(countless times) and
Huckleberry Finn
.
The Little Prince
. Michael Gibson's
Gods, Men and Monsters from the Greek Myths
, the book that made me fall in love with mythology. Fairy tales, but only the most well-known ones. I had books with selected tales from Perrault, Andersen and the Brothers Grimm.
I particularly rememeber a collection of four beautifully illustrated fairy tales: Snow White, Little Red Riding Hood, Cinderella and Puss in Boots. The books came with an audio version too, and the narrator was really, really good. I loved listening to it while looking at the illustrations. I remember that they used Vivaldi as background music in the tape, and to this day The Four Seasons makes me think of fairy tales. I also remember that the versions of the fairy tales used were not sanitized. In Snow White, the stepmother was made to dance in the red hot iron shoes until she dropped dead. And at the end of Puss in Boots, the Cat faked his own death to see if he'd be honoured with a big funeral, and ended up being burried alive. This was the last story in the collection, and that final image of him locked in his coffin made quite an impression on my young mind.
What is your favorite genre?
Fantasy. I'm particularly fond of retellings of myths and fairy tales. I also like historical fiction a lot, although I haven't read much of it in the past few years. But I'll read mostly any genre, as long as the book appeals to me.
Do you have a favorite novel?
Not just one! Some of my favourites are
Middlesex
by Jeffrey Eugenides,
Reaper Man
by Terry Pratchett,
Stardust
by Neil Gaiman,
His Dark Materials
by Philip Pullman,
The Other Wind
by Ursula Le Guin,
Fire and Hemlock
by Diana Wynne Jones, and I could go on. But I bet that those who've been reading this blog for a while are tired of hearing me blab about these books :P
Where do you usually read?
In buses and trains, at home in my bed with my cats cuddling beside me, in my special reading chair by the window, at the library.



When do you usually read?


In the early evening, in bed before going to sleep, during my lunch break, whenever I have more than 10 minutes free, while waiting for things.



Do you usually have more than one book you are reading at a time?


I didn't use to, but these days I do, yes. I normally only read one novel at a time, but I like reading a non-fiction book and/or a collection of short stories at the same time.



Do you read nonfiction in a different way or place than you read fiction?


I think I read it more slowly, especially if it's a book on a topic that's new to me and if I want to absorb everything properly.



Do you buy most of the books you read, or borrow them, or check them out of the library?


I buy or mooch the majority of them. I like owning books, but I'd definitely check more out of the library if more were available. My library is good for classics, some non-fiction and award-winning contemporary fiction. For things like fantasy or comics it's completely useless.



Do you keep most of the books you buy? If not, what do you do with them?


I keep most of them, yes. It there's something I know for sure I'll never read again, or if for some reason I end up with two copies of the same book, I add it to my Bookmooch inventory.



If you have children, what are some of the favorite books you have shared with them? Were they some of the same ones you read as a child?


n/a



What are you reading now?




Treasure Island

by Robert Louis Stevenson (It's awesome! I can't believe it took me so long to get to it) and

The Book That Changed My Life

edited by Roxanne J. Coady and Joy Johannessen.



Do you keep a TBR (to be read) list?


Oh yes! A .txt file, an actual list spread over several little notebooks, an Amazon list, a Bookmooch list, and of course, my several challenge lists.



What's next?


Hm. Here's the thing: I'm starting to realize that I should have brought more books with me on my trip. I have the following left for next month:

Strangers

by Taichi Yamada

The Road

by Cormac McCarthy

The League of Extraordinary Gentlemen Vol. 1

by Alan Moore

The Giver

by Lois Lowry

When The Emperor was Divine

by Julie Otuska
I don't think these will be enough, though, especially because I want to save something for the plane trip back. And despite its many charms, Brazil is not the ideal place for book buying. I did find some Lloyd Alexander books at a decent price, including

The Arkadians

, and I think I'm going to go back for them. And I can always raid my boyfriend's bookshelves. The only problem is that I've read about 80% of the books he own. But I have my eye on his copies of

How the Garcia Girls Lost Their Accents

,

The Handmaid's Tale

and Naipaul's

The Mystic Masseur

.



What books would you like to reread?


Several. I'd like to do more re-reading next year. There are many favourites I've been meaning to revisit, like

His Dark Materials

,

Middlesex,

Life After God

,

The Hobbit

, several Discworld books,

The Hitchiker's Guide to the Galaxy

, etc.



Who are your favorite authors?


Neil Gaiman, Terry Pratchett, Ursula Le Guin, Diana Wynne Jones, Jeffrey Eugenides, Douglas Coupland, Douglas Adams, Philip Pullman, Daniel Wallace, Truman Capote, etc.

I'd like to tag Trish, Robin, Alessandra, Jessica and Lightheaded for this one. Don't feel pressured to do it, but if you want to I'd love to read your answers.


Now the Five Things meme. Amanda and Jeane tagged me for this one.



Ten years ago I was:


Ahh, that was the summer when I was fifteen. I had a lot of fun that summer. It was the one summer when I truly felt like a teenager. After that some things happened that complicated my life, and I never felt quite as young and carefree again. Not in the same way anyway. That was the summer of my first kiss, the summer of going swimming every other day, the summer of weekly sleepovers at my best friend's house. It was the summer when The Smashing Pumpkins' Adore was released, and my best friend and I both got copies one day and then went to her house and listened to it about five times straight. It was the summer of staying up half the night talking about anything and everything and the summer of lending each other Anne Rice novels. I had a wonderful time.



What are (non-work) things on my to-do list for today?


The beauty of holidays is that there isn't much of a to-do list! Having said that, plans for today included calling a seaside hotel where we're maybe staying in a few weeks to check for availability, and returning some DVDs (

I'm not There

and

The Darjeeling Limited

, both of which I enjoyed).



Five snacks I enjoy:



Dried Apricots
Any kind of fresh fruit, especially pineapple
Baby carrots
Yoghurt
Cadbury's milk chocolate fingers (my perdition)
Five things I would do if I were a billionaire:
Travel the world
Donate to several endangered species preservation programs
Buy a house
Build my dream library
Start a small publishing house. It would be devoted to bringing back into print old children's classics and turn of the century fairy tale books, in beautiful editions illustrated by emerging artists. It crossed my mind the other day that this would actually be my dream career.
Five Places I've lived:


I've only got three:

Lisbon, Portugal
Braga, Portugal
Nottingham, Uk
Five Jobs I've had:
Bookstore salesperson (This was the summer after highschool, and I expected working at a bookstore to be a great experience. Unfortunately, I was completely wrong. But it was mostly because my co-workers were huge jerks.)
Museum guide (this one was fun)
Pamphlet distributor

Computer lab assistant
I'm not going to tag anyone for this one because it's been going around for a while, but if anyone wants to do it, please feel free. I'd love to see your replies.

---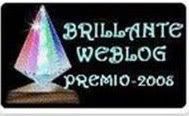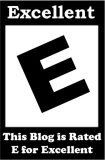 Finally, I'd like to thank my blogging friends Melody, Alessandra, Teddy Rose, Jeane, Marg and Amy for picking me for the Brilliant Weblog Award, and also Mariel for thinking of me for the Excellent Blog Award. Thank you so much! You put a big smile on my face. I hope you know that I love all of your blogs.

I've been sitting here for five minutes trying to think of who to pass it on to, but right now I just can't choose. There are many of you who are special to me, so many of you who enrich my life in different ways. I think you know who you are.