I decided to adhere to the "The more the merrier" school of thought when it comes to reading challenges. Let me post about this before I change my mind.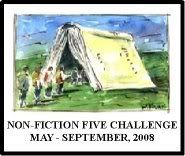 Joy's second Non-Fiction Five
challenge fits my goal of reading more non-fiction. The challenge runs from May to September, and you have to read 5 non-fiction books, at least one of which should be about a different topic than the others. I decided to make mine about 5 different topics. Here's what I picked:
Going Solo

by Roald Dahl (Memoir)

In Cold Blood

by Truman Capote (True Crime)

Medieval Death: Ritual and Representation

by Paul Binski (History)

Last Chance to See

by Douglas Adams and Mark Carwardine (Nature/Travelogue)

The Complete Polysyllabic Spree

by Nick Hornby (Literature/Essays)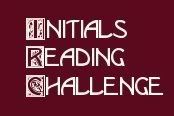 Becky is hosting the
Initials Challenge
, which runs from April to November. The goal is to read 5-8 books by authors who published under their initials. I was tempted to join this one, but the final straw was realizing that I have six books on my
list
of 25 Books for 2008 (I'm doing badly - only one down so far) that I could use for this challenge. They are:
Winnie the Pooh

by A. A. Milne

Lady Chatterly's Lover

by D.H. Lawrence

Anne of Green Gables

by L.M. Montegomery

Father Brown Stories

by G. K. Chesterton

The Virgin in the Garden

by A. S. Byatt

The Enchanted Castle

by E. Nesbit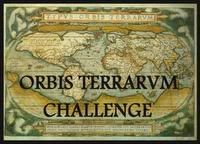 Not too long ago, I was inspired by Dewey to check the nationality of the authors I've read so far this year, and I was surprised to find out that the crushing majority is American, with a handful of British ones thrown in the mix. So I'm joining the the Orbis Terrarum Challenge and reading nine books by authors of nine different nationalities between April 1st and December 20th. The only rule I made myself follow was the good old "only books I already own or can find at the library" rule. Also, I am cheating a little bit by using books from other challenges, so that it doesn't get too overwhelming. But only a little bit. Here's where my world tour will stop:

Nigeria:

The Famished Road

by Ben Okri

Japan:

Strangers

by Taichi Yamada

India:

The Zigzag Way

by Anita Desai

Iran:

Persepolis 1 and 2

by Marjane Satrapi

Italy:

The Nonexistent Knight

by Italo Calvino

Russia:

Lolita

by Vladimir Nabokov

Ireland:

Paddy Clarke Ha Ha Ha

by Roddy Doyle

Canada:

Hey Nostradamus!

by Douglas Coupland

Mexico:

Pedro Paramo

by Juan Rulfo

In further BAFAB Week news, Valentina is also having a giveaway. She's giving away 3 books, plus some World Book Day books. Click here for details.

Verbatim is buying a lucky person whichever paperback they want from Amazon. Details here.

At carp(e) libris reviews, you can win a copy of Chronicle of San Gabriel by Julio Ramon Ribeyro.

And ravenous reader is giving away a copy of Jackfish, The Vanishing Village by Sarah Felix Burns here.

Is it me or this is the best BAFAB Week yet?