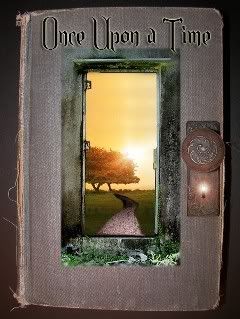 Carl's Once Upon A Time II is here! The goal of this challenge is, like last year, to read fantasy, folklore, fairy tales and mythology books during Spring. There are several Quests and a Journey to choose from, so click
here
for details.
I am doing Quest the Second and reading books that fit all four categories. Now, if I were a sensible person I would be using many of the books that I already have listed for other challenges.
If
. But I can't resist the temptation of picking more books of my favourite kind to read. So the only condition I made myself follow was to make sure I picked mostly books that I already own (I say mostly because I couldn't resist adding a few that I don't). Narrowing the list down was hard, but I decided to go with a total of 12 books, 3 per category. That means 4 books a month, which should be doable while still leaving me room to work on my other challenges.
Here is my list:
Fantasy:
The Knight

by Gene Wolfe


The Onion Girl

by Charles de Lint


Voice of Our Shadow

by Jonathan Carroll
Mythology:
The Helmet of Horror

by Victor Pelevin


A Short History of Myth

by Karen Armstrong


Psyche in a Dress

by Francesca Lia Block
Folklore:
Rusalka

by C.J. Cherryh


Chernevog

by C.J. Cherryh


The Girl Who Married a Lion and Other African Folk Tales

by Alexander McCall Smith
Fairy Tales:
The Goose Girl

by Shannon Hale


Deerskin

by Robin McKinley


Mirror, Mirror on the Wall: Women Writers Explore Their Favorite Fairy Tales

edited by Kate Bernheimer
There! I can't wait to start reading and to see everyone else's lists. On a side note, Once Upon a Time II also means that my blog's one year anniversary is coming up, and I'm going to follow the tradition of celebrating with a book giveaway. I think I will be giving away a few obscure favourites of mine - books you don't hear all that much about, but that really deserve to be more widely known. I'll post more details in the next few days.