It's my birthday today! Birthdays normally mean new books, but I only got one new book, actually - my boyfriend gave me a lovely trade paperback edition of Zadie Smith's
On Beauty
, a book I've been meaning to read for ages (and it's on my list for the Book Awards Reading Challenge).
My other gifts were CDs and DVDs. I might get a few more later today, but I think they'll be in the same vein. And you know, it is actually a GOOD thing that I am not getting any more new books. With the ones I got for Christmas, plus the two I got with a gift card the other day (
The Ladies of Grace Adieu
and
Hey Nostradamus!
by Douglas Coupland), plus all the books I bought in England over the last few months, I now own more unread book than I think I ever have in my life.
And there's another thing. Tomorrow I'm going back to England, and I won't be able to take any of these brand new books that are here begging to be read (I have enough there to bring back as it is), so for the next two months, it will be as if I didn't own them yet. Which is why I spent the past two days reading books for the Graphic Novels Challenged. I managed to finish both
Laika
and
A Contract with God
(which I loved and will review later). The others will have to wait. The Nottingham and the Beeston libraries do have both
Persepolis
and
Endless Nights
, but they are always out.
Anyway, speaking of books and gifts, there are two great Book giveaways going on right now! Because it is Buy a Friend a Book Week,
Rhinoa is giving away
3 books:
Spirits in the Wires
by Charles de Lint,
Magical Tales
by RJ Stewart and
Anastasia Krupnik
Lois Lowry. To be entered, just leave her a comment saying which books you're interested in before the 8th of January.
Secondly, to commemorate the one year anniversary of her blog,
Eva at A Stripped Armchair
is giving away copies of
Ex Libris
by Anne Fadiman and
The Collector
by John Fowles. If you are interested, leave her a comment saying so before the 10th of January.
Although I am happy to be going back to England tomorrow, I'm also feeling a little nostalgic. I guess it's because that will officially mark the end of the holiday season. I know you must be thinking, "But it's already over!", but here in Portugal it is still Christmas until the 6th of January. The Three Kings Day is not as big a deal here as it is in Spain or in Christian Orthodox countries, but it's still celebrated. It is only after the 6th that Christmas decorations are removed, and Christmas foods stop being eaten. Some families gather and have a smaller feast on that day. And of course,
King Cake
is eaten. To be honest I hate it, but I am definitely in the minority when it comes to that. And even with King Cake, it's still a nice day.

This year I won't be here on the 6th, so the holiday season will end earlier for me. I am always sad to see it go. There are still some cold months ahead before spring, and without Christmas trees and Christmas lights and Christmas warmth they feel so long and dark and bleak. It feels as if we are no longer making light to counterpoint the darkness of winter. But of course, this small fit of nostalgia will be over soon enough. January and February will be good months. They are my last ones in England, so I plan on making the most of them - travelling, spending time with my boyfriend, going to the theatre, having a good time. After I'm done studying for my finals, that is, but that's not something I want to think about today.

And now, at the very end of the post, I will quietly and nonchalantly tell you about my decision to join 3 more challenges. I promise it's not as crazy as it sounds.


The first is Dana's Chunkster Challenge. The goal is to read at least 4 books that are longer than 450 pages regular type or 750 pages large text between the 7th of January and the 20th of December. Dana says we can overlap with other challenges, and that's exactly what I'm doing. I checked, and there is a frightening number of chunksters on my lists for other challenges. I suppose this is cheating, but I get to join the fun and meet new bloggers, and that's what matters, right? Here's my list:


The Bromeliad Trilogy by Terry Pratchett (519 pages)

The Black Jewels Trilogy by Anne Bishop (1216 pages)

The Other Boleyn Girl by Phillippa Gregory (544 pages)

The Blind Assassin by Margaret Atwood (641 pages)

Midnight's Children by Salman Rushdie (672 pages)

The Book Thief by Markus Zusak (560 pages)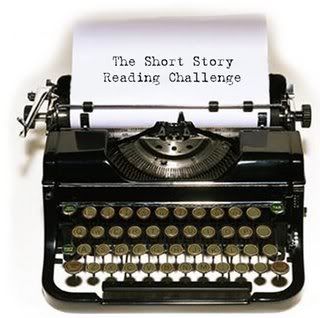 The second is Kate's Short Story Challenge. There are a lot of options available for this challenge, and I decided to go with the perfectly unobtrusive options 3 & 4. In 2008, I will read 10 short stories by authors I have not read before. This is something I might have done anyway without this challenge, but it's good to have a challenge to give me extra focus. I like short stories, and last year I even did a self-challenge called "Short Story Week".

Depending on when I achieve this goal, and on how my other challenges go, maybe I will do options 1 & 2 later and read 5 short stories collections. I decided not to pick my 10 short stories just now, and wait and see where my reading whims take me. I will probably not review them one at a time, as I never seem to have enough to say to fill up a post, but I will group them in threes or fours and then review them all together.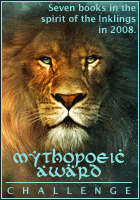 And finally, there's the Mythopoeic Award Challenge. I tried to resist, I really did, but it's useless. I blame Eva, who made me realize how many of my favourite books had won this award: there's Briar Rose by Jane Yolen, Anansi Boys and Stardust by Neil Gaiman, The Djinn in the Nightingale's Eye by A.S. Byatt, Haroun and the Sea of Stories by Salman Rushdie, A Hat Full of Sky by Terry Pratchett, Jonathan Strange & Mr. Norrell by Susanna Clarke, and plus quite a few books by Diana Wynne Jones. And don't get me started on the finalists. All of this seems to indicate that it's a good idea for me to read more books that have won this award.

Seven books is quite a bit, considering how many challenges I have already joined, but re-reading

Anansi Boys

has been in my plans for 2008 all along, and plus I have two books on my Book Awards Reading Challenge list that would qualify (one of which I am currently reading - and loving). That only leaves 4 to be added. Here is my list:

Thomas the Rhymer by Ellen Kushner (Winner 1991)

Little, Big by John Crowley (Winner 1982)

Anansi Boys by Neil Gaiman (Winner Adult Literature 2006)

Summerland by Michael Chabon (Winner Children's Literature 2003)

The Wood Wife by Terri Windling (Winner Adult Literature 1997)

Tamsin by Peter S. Beagle (Winner Adult Literature 2000)

Young Merlin Trilogy by Jane Yolen (Winner Children's Literature 1998)