A final update:
As far as I know, there are 5 people who have yet to receive their gifts. I know some of you are worried that the packages you sent might have been lost, but sometimes, with the business of the holiday season, things end up taking like a month to arrive. I decided to keep this post a sticky until the
6th of January
. After that, you do not need to give up hope. More likely than not, the packages will still arrive. But if you wish to do so, you can contact your "Santee" directly and let them know what happened. If you'd rather wait longer before doing so, that is fine too. I really do hope that all of the packages that are missing end up turning up.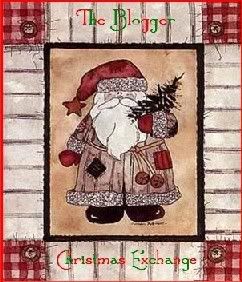 So, it is now the 7th of December, and I know that at least 3 people already got their Secret Santa packages. It is likely that some of you will only receive yours after Christmas, especially if your Secret Santas live overseas, but what matters is that they do arrive eventually. But anyway, I thought I'd put a Mr. Linky up so that those of you who write a post in your blogs about what you got can link to it here. I hope everyone is having fun with the Christmas Exchange, and again, thank you to all the participants!