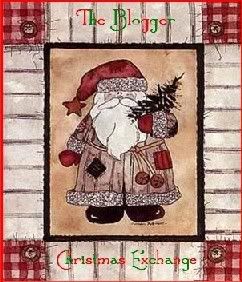 A few people who are participating in the Christmas Exchange have asked me if the Secret Santas are to remain secret forever, or if they can include a card with their gift saying who they are. My idea was definitely to include a little note or card revealing our identity - the Santas are to be secret only until our bloggers opens their gifts. Of course that if anyone wishes to remain anonymous they can do so, but I think it'll be more fun to tell. Otherwise the curiosity would eventually kill us all :P Anyway, I apologize for not having explained this properly to begin with.
Another thing: Some of you might remember that back in the summer I
posted
some pictures of an exhibition of marionettes I went to. Well, the author of these masterpieces found my post, and he was kind enough to let me know that he now has a blog where he will be posting pictures of his work. The blog is new, so there isn't much content in it yet, but that will change in the future. Here's the
link
. The blog is in Portuguese, but fortunately when it comes to pictures there are no language barriers.