Edit:
Click
here
for a list of participants (and if you've signed up, please make sure you're on it).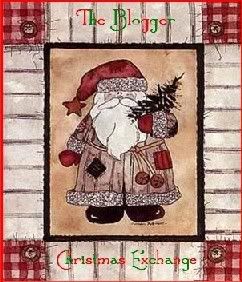 Over the years I have participated in many Secret Santa exchanges in message boards and other online communities, and today I was thinking that it would be fun to organize one within the book blogging community. Here's how it works: Each participant is randomly assigned as another participant's Secret Santa, and they are also assigned as somebody else's "Santee". What you have to do is send your person a little something – it can be a book, a pretty journal or bookmark, a box of homemade Christmas cookies, a Christmas mixed CD, or whatever else you can think of. Nothing pricey, of course. Second hand books are perfectly acceptable, as are homemade gifts. And of course, it should be something light, so it doesn't cost a fortune to mail. Each person won't know who their Secret Santa is until they get their package in the mail.

So, what do you guys think? Would you be interested? If so, I'd be really thankful if you could spread the words in your blogs – the more participants we have, the more fun it'll be.

I know there's more than a month to go until Christmas, but the mail can be very slow around this time of the year, so for the packages to arrive in time I was thinking of having them all sent out by Friday the 7th of December. So anyone who wants to sign up for this should do so by Friday, the 23rd of November. Just send me an e-mail to untuneric at gmail dot com saying you want to participate, and include your mailing address, so I can give it to your Secret Santa.

Now, the person you will be giving a little present to will not necessarily be a blogger you know well – and getting to know new bloggers is part of the fun here. But because we all want to give our "Santees" something they will enjoy, I encourage you all to include in your e-mail a short paragraph about what kind of things you like. I will then forward that to your Secret Santa, so that they have an idea of what to give you.

I really hope people are interested in this. Like I said, I've done it in the past and I promise it's a lot of fun. If anyone has any suggestions on how to organize it better, they are more than welcome.