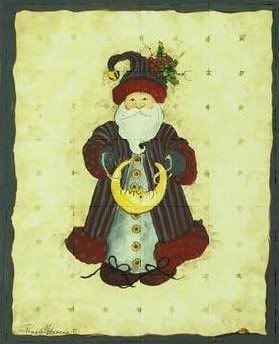 So, it is now the 24th of November. Until the end of the day, most of you will receive an e-mail from me saying who the person you are to send a little gift to is. I say "most of you" because some of you will be e-mailed by my boyfriend instead. Allow me to explain: I wanted to not know who my Secret Santa is, even though I am the one organizing this, so my boyfriend suggested that I let him draw the names when there was about one third of the list left to go. So I know that some of you are NOT my Secret Santa, but among that group of about 8 people, I have no idea who it is. This was the best way I found to join in on the fun as well :P

Anyway, I want to thank everyone who joined the Christmas Exchange once again. We have a total of 26 participants, including myself. I was thrilled to see both old blogger friends and bloggers I did not yet know sign up. Hopefully we'll all make some new friends in blogland through this experience. And if everything goes well this year, maybe we can make this our own Christmas tradition.

After you get the e-mail saying who your person is, you have until the 7th of December to send out your gift. That leaves us about 2 weeks to pick a present for our blogger. Of course, the soonest you can send it, the better, especially if you get someone who lives overseas. We all know, though, that sometimes life gets in the way of fun things like this, so if for some reason you really can't send your gift before the 7th, just send me an e-mail letting me know, so that I can warn your person that their gift might be a little late. I don't want anyone worrying that their gift got lost in the mail, or that their Santa forgot all about them :P Hopefully we'll all get our gifts before Christmas, but if some of us don't, it's okay. Gifts are always welcome, even if they are a little late.

Also: If until tomorrow you don't get an e-mail saying who your person is, please leave me a comment saying so. I don't want any e-mails to get lost along the way.

When you start getting your gifts in the mail, you can either open them right away or put them under the tree and wait until Christmas - it's up to you. But I was thinking of putting up a post with a Mr. Linky, so that those of you who write a post in your blogs about what you got can link to it. You don't have to share, of course. But if you want to, it'd be great. I'm sure I'm not the only one who's curious about what everyone will get :P

Well, that's it for now, I guess. Thanks once again for joining. I hope everyone has fun with this!