As
promised
, today I went back to the Marionettes exhibition and asked if I would be allowed to take pictures. And well, I was!
The name of the artist responsible for these wonders is José Jorge Cerqueira, and unfortunately it appears that he doesn't have a website. It's too bad, because he really should get the kind of exposure the internet provides. And also, I would love to find out more about him: what else he has done, if any of his work is for sale (not that I'd be able to afford it, but one can dream), etc.
The information plaques under many of these marionettes explained how they were inspired by traditional fairy tale characters, or Narnia, or sculptures of gargoyles.
I really love marionettes. I love how, if they are well done, they seem about to come alive at any moment. About these in particular I love that, much like the photography in
Carl's post today
, they make me want to pick up a pen and write a story - write their stories, perhaps.
These two are my favourites: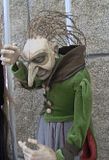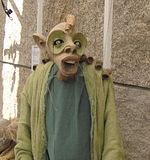 (click the images for a larger version)

Different angles: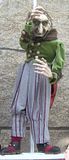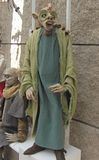 Others: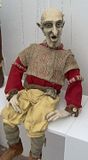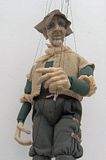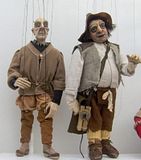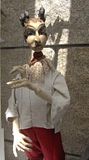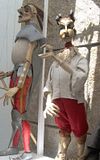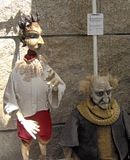 General perspective: